Altegrosky
129085, Москва, Звездный бульвар, д. 19, стр. 1
Group of companies AltegroSky - leading Russian satellite Internet provider with one of the best technological infrastructure and outstanding services. We implement projects of not only Russian, but also foreign operators - MTS, GoGo, Row44, etc.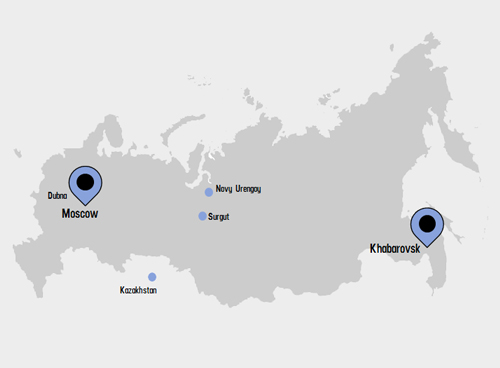 Ground infrastucture
Digital communications centers
Two teleports (Bear Lakes, Khabarovsk)
Five regional centers (Russia, Kazakhstan)
Additional features
LIR status, with the ability to provide IP transit services, MPLS Core
Communication Points of Presence (PoP) on MMTS-9 and MMTS-10
20 Network control centers
Including Moscow (10), Khabarovsk (5), other cities (5).
Own access points on ММТS-9 and MMTS-10
Full coverage of the territories of the Russian Federation, Commonwealth of Independent countries, Europe and the Middle East.
Standard DVB-S, DVB-S2
Satellite networks of DVB-S, DVB-S2 standard for 6 Russian and 4 European Satellites.
Teleport «Bear Lakes»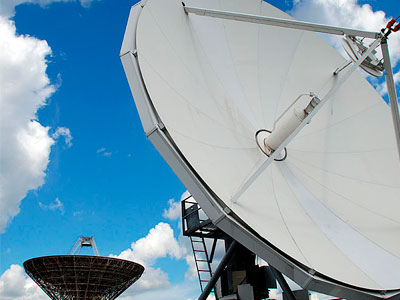 Area of hardware rooms: 163 м2
Total cooling capacity of redundant climate control: 216 kw
UPLINKS
9.3m/750W Кu @ Yamal 402, 55E
9.3m/750W Кu @ Yamal 401, 90E
9.1m/750W Кu @ Express AM6, 53E
9.0m/750W Кu @ NSS-12, 57E
3,7m/200W C @ Yamal 401, 90E
Location
Teleport is located at the specialized site away from industrial zones and construction zones, which ensures the absence of noise and a guaranteed passage of licensing procedures in terms of EMC.
Satellite network control center:
connecting central satellite communication stations, placing equipment of customers, providing VoIP services (SIP, H.323) with access to the public telephone network.
Access node at MMTS-9, MMTS-10 - transport network nodes: connecting to Internet resources, to terrestrial communication channels of backbone operators, connecting customers.
Teleport Khabarovsk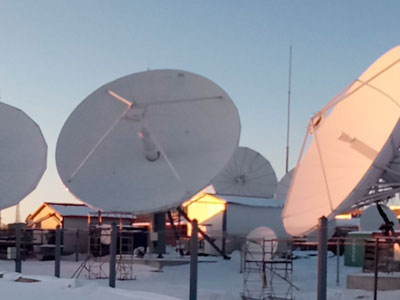 Area of hardware rooms: 58 м2
Total cooling capacity of redundant climate control: 90 kw
UPLINKS
6,3m / 200W Ku @ Express AM5, 140E
6,2m / 200W Ku @ Yamal 300K, 183E
3,7m / 100W C @ Yamal 300K, 183E
9,3m / 200W Ku @ Eutelsat 172B, 172E
9m / 750W C @ Express AM3, 103E
11m / 750W C @ JCSAT-3A, 128E
Teleport network core radio equipment has 1: 1 redundancy (Etherchannel и STP), providing antenna posts with anti-icing and auto tracking systems, electric power organized by category I.
Round-the-clock support and maintenance of teleport equipment is performed by qualified personnel..
Satellite segment
AltegroSky satellite communications network is based on the use of the main Russian's Earth satellites: Yamal-401, Yamal-402, Yamal-202, Yamal-300K, Express-AM6, Express-AM5, Express-AM33; and foreign satellites: KA-SAT, NSS12, Eutelsat 172B.
Due to the use of multiple satellites in the network of AltegroSky the following fundamental advantages are achieved:
Extensive network coverage;
Possibility of antenna pointing to the satellite from any point in the territory of Russia;
Reduced risk of loss of service due to technological accidents (the failure of the satellite, a fire in the communications control center);
Rapid redistribution of load (traffic) from one satellite to another.
C-band

Ku-band

Ka-band

100% Satellite coverage
Maximum reliability
Weather resistance

A large range of equipment
Selection of satellite platforms
Wide range of technical solutions

Low resource cost
Highest speeds
Small terminal size
Satellite networks and channels in C-band and Ku-band
Satellite networks and channels in the Ka-band